Under the age of experience economy, how to provide unique experience for consumers is the most important thing for designers and creative entrepreneurs.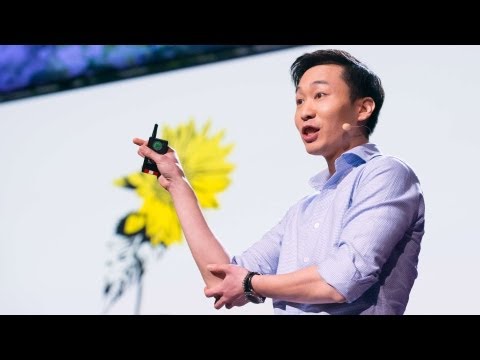 Jinsop Lee is an industrial designer who believes that great design appeals to all five senses. In his TED talk Design for all 5 senses he indicated the perfect experience for consumers is combine all senses together, while for today's designers, mainly focused on making things looks pretty (slight) and ignored integrate other senses (touch, smell, sound, taste).
Moreover, he also reflected why his university solar-powered clocks project Dwarf Sunflower was worse than his classmate Chris Hosmer's Glass clock, which is because his work just focused on visual sense while Chris paid more attention to combine sight and smell to tell time.(this is the first clock to expand people's smell sense).In conclude, designers need consider more about human senses during the process of designing which can provide a more comprehensive and unique sensual experience for participants.
Under this circumstance, I am considering to improve my project work Music Garden to a more multi sensory way. To be more accurate, I am planning to integrate all human sense in Music Garden. For instance, when participants inject water to real flowerpots (touch), which will trigger the high sensitive water sensors and the virtual flowers in computer screen will blossom (visual) with beautiful melodies (sound). Moreover, when participants smell the flowers in the real flowerpots, they trigger the infrared sensors which used to control wind motors, and the fragrance will come out like the real flowers (smell).