These are some random ideas that have been roaming around my head concerning future
possible mini projects leading up to my final project.
First is visualizing food related sounds in order to better understand the relationship between
the visual aesthetics of food and the sound it produces.
Here is an example of what could be done using Pure Data to visualize sound which I took from
a PD tutorial:
I find this interesting because it raises a few questions about:
1) The materiality of sound
2) Truth in data and algorhythms because who is to say which algorhythm is better than another?
Perhaps the best algorhythm would try to recreate the material source of the sound… so that a
sound clip of an apple will look like an apple. Of course, there isn't much point in this.
I think visualizing sound allows the audience another way to view sound and how it coorelates
to their physical environment.
Mostly another layer of abstraction, from which to view things more clearly.
Another idea is - What if the Dinner Table was a DJ table????
From what I have seen, DJ tables today are actually sensors built to receive DJ's physical gestures
and interpret them as sound.
Therefore, in focusing on the physical gestures used in DJ'ing what if I dissocociated the typical
expected sounds which are attributed to the sound of an actual vinal being scratched or played..etc.
And replaced it with food related sounds so that one can cook and consume a dinner by using the
same physical gestures as a DJ?
Along this same trajectory of thought, the physical DJ gestures can also produce visuals, food related
or otherwise. Or the gestures can trigger video clips, so one has to play the DJ tables in order to
complete the story.
And, in focusing on DJ gestures, you can also have a dance performance that uses only the gestures
one would use on a turntable… perhaps set to classical music.
With that said, turntables have an abundance of possibilities especially since they can be used to explore
so many theories surrounding new media, remix theory, and embodiment/dissembodiment (liveness).
Some amazing artist who come to mind when thinking about theoretical concepts that can be explored
on turntables are John Cage, Steve Reich, and DJ Spooky.
Here are some videos of contemporary works which use DJing in a creative way.
If I were composing for turntables however, I would think John Cage – Jazz meets 1980′s house music.:D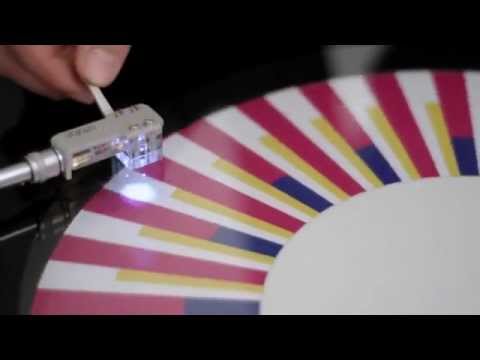 That's an example of how the gestures and physical apparatus of DJing are used creatively to produce
unexpected outcome.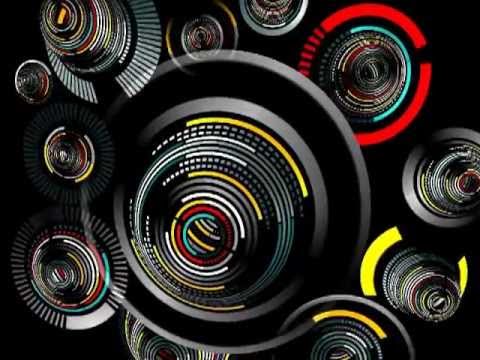 There's an example of a visualization of a music performance which uses circles which resemble
vinyl records.
Here is another visualization of a music performances, except here the correlation between Vinyl
records is clearer as the entire visual light display is occuring on a single disk rotating at the same speed
(i.e. a vinyl record).
There are plenty more examples, but these are what I have found of interest so far.
Enjoy!